I offer a brief seasonal newsletter which includes information about Acupressure, Reiki, massage and general wellness tips, in addition to announcements about upcoming events, classes or special pricing on sessions.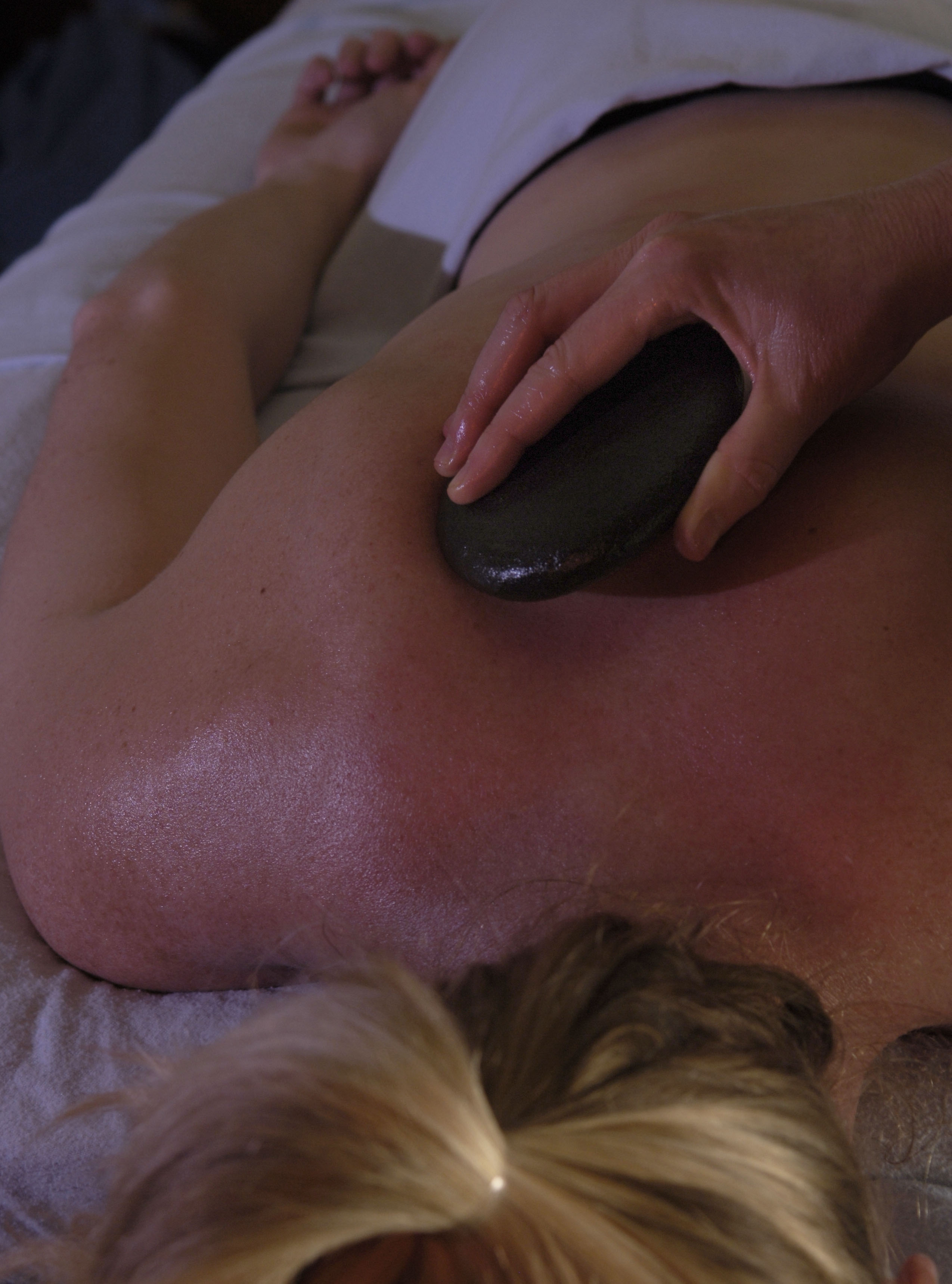 Winter 2017

Imagine a Warm Stone Massage...
This winter in particular has been a great time to hibernate – so much cold and rainy weather! Warm Stone Massage is a great way to counteract the penetrating cold and damp of winter.

Now - visualize yourself face down on a comfortable, supportive massage table, draped in a flannel sheet and blanket. Passive warm stones build a gentle heat as they rest on layers of linen on your back to warm the muscles alongside your spine. Oil is applied to your arms and legs, and a warm stone glides over muscles that have been slightly tensed against the chill of the season. You begin to let go, relaxing and sinking into the table. As your muscles release, focused massage is done to the muscles to support complete relaxation and increase circulation. And now that your back has been warmed up by the passive heat of the stones, oil is applied, and your muscles can completely surrender to the glide of the warm stones integrated with firm-contact Esalen massage.
The second half of the session, you are face up on the table, this time with passive warm stones resting on your sternum and down your midline, atop layers of linen. Your core receives more gentle heat as your limbs receive massage and warmth from the active stones. The session is 75 or 90 minutes in length.
Acupressure, Reiki or AcuReiki Essence© can be added to the session, which means the session would be 90 minutes (add $5 to add the use of essential oils).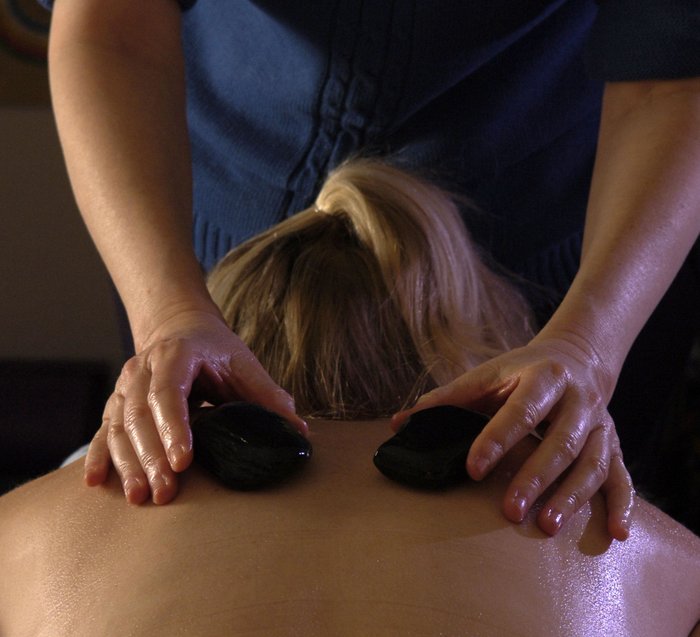 Warm Stone Massage is grounding, calming and profoundly relaxing, just what is needed in cold, rainy, windy weather. In terms of Ayurvedic constitutional types, it is balancing for all three: Vata, Pitta, and Kapha. (To find out your constitutional type (pikruti), please click here.)

Other benefits include:
Relief from muscular stiffness, tension and pain;
Increased circulation and a boost to metabolism;
Increase in joint flexibility to encourage ease of movement; and
Reduction of anxiety and stress.
Just something to be aware of: Warm Stone Massage requires that you be healthy because it is a heat treatment, so there is a fairly long list of contraindications, most of which are just common sense. (Please click here to learn more about Warm Stone Massage and possible contraindications.)
I have been offering Warm Stone Massage since 2002, and I look forward to doing so every winter and early spring, because it is such an effective and wonderful session. I invite you to experience this profoundly relaxing session, allowing yourself some quality "down" time to rest and rejuvenate as part of your winter hibernation!
Take care,
Jan Fiore
To view past newsletters, please click here!
--------------------------------------------------------------------------------------------------------------------------------------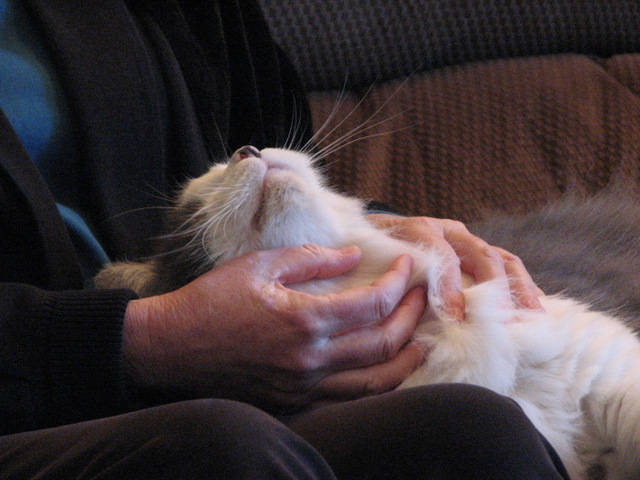 Classes
Animal Reiki I Training: The Basics
Create your own class -- let me know the best dates for your family, friends, or co-workers, and we'll schedule it around what works best for you!
If you would like to learn meditation techniques that will support the health of your pets and other animals, this class is for you! It also includes instruction on self-Reiki treatments and sharing Reiki with friends and family. Students will be provided with an in-depth manual, and a certificate of completion. Please click here for more details!
***********************************************************
ANOTHER OPPORTUNITY TO SUBSCRIBE TO EMAIL
If you would like to subscribe to the email list for AcuReiki Healing Arts, please complete the web form below. Emails will include the seasonable newsletter, with interim news and announcements. Emails may also include self-help tips for stress reduction, Acupressure and Ayurveda, information about Reiki and Reiki for animals, and information about upcoming classes and services.
Please note that when you click on the "Subscribe" button, the fields will instantly (and surprisingly) empty, but don't worry -- that means it's gone through, and you'll receive an email where you can confirm your subscription.
Privacy information: your name and contact information will never be sold and remain private. (You can unsubscribe at any time by clicking on the "unsubscribe" option in the newsletter email.)